DocuSign, the leading electronic signature solution with over 25 million users, speeds up the turn-around time on any business transaction that requires a signature.
Digital electronic signatures can help you save time and money – simply by automating the way you process documents for completion like sales contracts, vendor agreements, on-boarding documents, and releases.
Choose the eSignature solution trusted by banks, credit unions, and financial services organizations; healthcare, higher education, life sciences, staffing, and real estate and law firms:
Documents are legally binding.
Documents are encrypted. They're more secure than paper.
Maintains a complete audit trail of every signature transaction.
There is no software to install.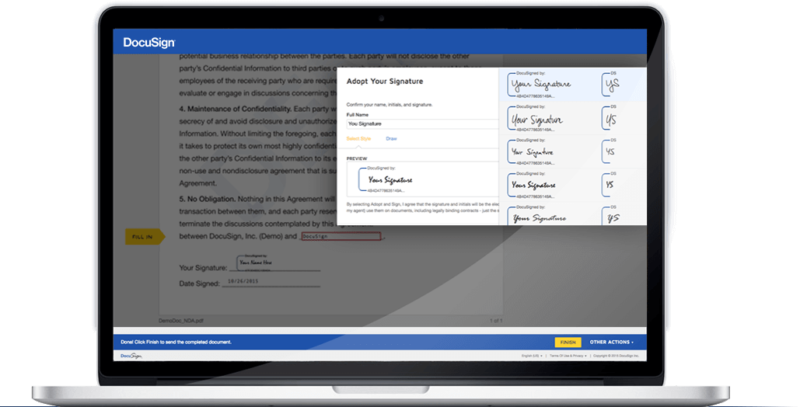 Common business benefits of implementing DocuSign include:
Reduced postage, shipping, paper and printing costs
Reduced process cycle time
Reduced or avoided personnel costs
Faster completion of business agreements
Customer convenience
Improved ability to audit processes and transactions for compliance and nonrepudiation
General Networks' DocuSign Practice is an approved partner of DocuSign and provides services to plan for, implement, and customize DocuSign for your organization.
We can help your company identify how to use digital electronic signature technology to speed up your business processes, integrate DocuSign with your existing business systems and build cost effect strategies for deploying eSignature solutions in your organization.
CONTACT US
Find out why 60 thousand new users per day in 180 countries subscribe to DocuSign.
FREE CONSULTATION
Schedule a complimentary consultation with our team of specialists and information technologists.