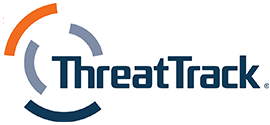 Threat Track systems help you keep your network secure with next-generation small-footprint security tools. Their enterprise products include antivirus software, anti-spyware, exchange archiving, file archiving, disaster recovery and email security. These award-winning tools offer reliable protection that save your organization IT budget and save you admin time; 'by admins for admins'.
General Networks offers Threat Track products as part of its infrastructure services because of their ability to enhance our clients' network security. We have experience implementing Threat Track solutions in a number of different environments and can help you determine the best products to enhance your infrastructure. Learn more about Sunbelt Software tools below:
VIPRE Enterprise
VIPRE Enterprise is a completely new solution that combines antivirus, antispyware, anti-rootkit and other technologies into a seamless, tightly-integrated product.
Starting with a blank slate, Threat Track designed VIPRE Enterprise Antivirus + Antispyware to incorporate the best ideas for dealing with malware in the most comprehensive, highly efficient manner.
For more information on Threat Track spyware and virus protection solutions, visit:
www.threattrack.com
CONTACT US
Learn why Threat Track provides the visibility your security team needs to detect and respond to today's advanced malware.
FREE CONSULTATION
Schedule a complimentary consultation with our team of specialists and information technologists.