Microsoft Cloud Security
Microsoft Cloud Security offers comprehensive, cross-platform, cross-application safety for the entirety of your business. With the necessity to share almost everything, collaborate digitally, and communicate remotely, getting security from a name you trust is paramount. Microsoft has led the charge in creating safe, secure, and reliable applications for decades. Throughout all the technological advancements that have taken place, Microsoft has maintained its authority throughout the IT industry. Therefore, it makes sense that Microsoft Cloud security would be a respectable and comforting choice for your IT environmet's security.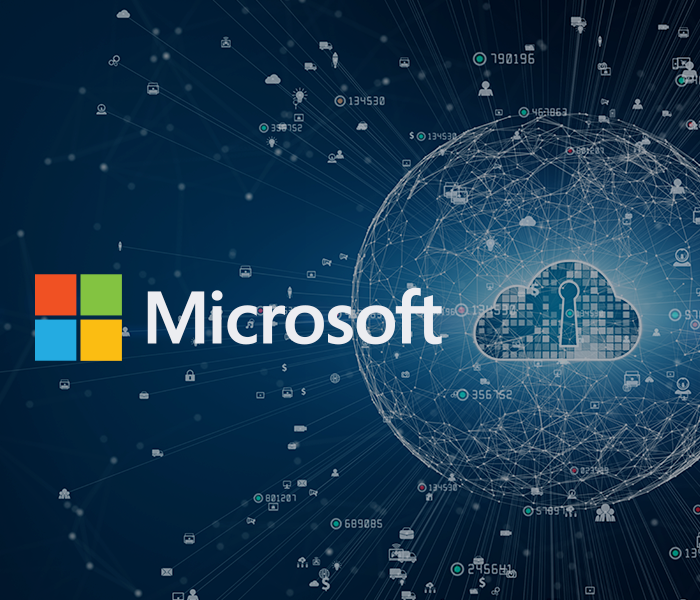 Cloud Security Solution Benefits
Realize integrated visibility and protection across clouds with Cloud Security Posture Management and Cloud Workload Protection Platform solutions.
Develop and secure your custom apps in the cloud with our Application Security services.
Monitor and control user activities and data across all your apps
Benefits to Your Organization
Don't Overwork Your Staff
IT departments, especially those that belong to smaller businesses, have many duties. Security is important, of course, but it is only the beginning of having a useful IT department. By utilizing Microsoft Cloud Security, you can lessen the stress on your IT department, keep your security consistently up to date, and optimize the skills your IT workers have, as they relate to your business.
Effectively Secure your Data
First, do not misconstrue; there are certain businesses that are capable of in-house security but for those whose industry is not security, you don't want to risk your reputation and the sensitivity of your clients' information. If there is even one hiccup, all future interactions with your company will be guarded, as customers will fear there are threats looming within every transaction. Thus, to save yourself and your customers from unnecessary stress, pass the burden into the capable hands of General Networks and Microsoft Cloud Security.
Implement Microsoft Cloud Security Today with General Networks
It is extremely apparent that the more expertise you have in your corner, especially when it comes to digital and cloud security, the better. Adding extra layers of insight into your decision to protect yourself, your business, and your customers is never the wrong decision; especially when you are backed by an industry-leading IT integrator. As a Microsoft Gold partner, General Networks is a good choice when choosing a partner to implement Microsoft Cloud Security to protect your valuable business assets.
As an example of our insight and thorough dedication to Microsoft cloud-based solutions and our IT passion, we've outlined a quick summary of our approach to security utilizing Microsoft Cloud Security.
We use a baseline that covers the most common threats to your security, on every device, in every application.
We establish a single-sign on identity and access to keep things simple for your employees.
We employ soft security measures that favor users, rather than hard ones, which often stop businesses from running. Soft security uses context to identify the difference in risky and trusted scenarios, in the background, so businesses can stay in the foreground.
We talk about your dynamic and real scenarios, instead of stuffing you into a statistic and using static security requirements to construct our security protocol.
We use a policy-based approach that everyone can understand. This approach includes the expertise of business leaders, auditors, security experts, and your employees.
Our system defines the policy and its limits based on points that are meaningful to your business, not your technology.
We move away from the inherently non-secure passwords that have been plaguing helpdesks and users for decades.
We achieve this with a simple per user, per cost model.
CONTACT US
Get Comprehensive Cross-cloud Protection Today!
Contact us to learn how this approach would boost the security of your operations.
All Our Security Solutions
FREE CONSULTATION
Schedule a complimentary consultation with our team of specialists and information technologists.