Flexible, Easy-to-Configure Quality Management System (QMS) and CRM Solutions Built on SharePoint and Office 365
BPA Solutions is a flexible, no-code solution with options of one fully-customizable No-Code Solution Builder and two pre-configured templates: BPA Quality and BPA CRM. Built on SharePoint, BPA can scale up to any business size or regulatory need. Access BPA in your browser or on your mobile device for access to your business-critical data anytime, anywhere.
Moving Beyond Excel Spreadsheets with BPA Quality Management System
Using Excel as a QMS prevents organizations from achieving true quality management best practices. Many quality management teams find Excel to be adequate in the beginning. However, as business operations scale in size and scope, they soon figure out that Excel doesn't scale well, and the amount of work required to maintain the spreadsheets drains resources from other areas of quality management.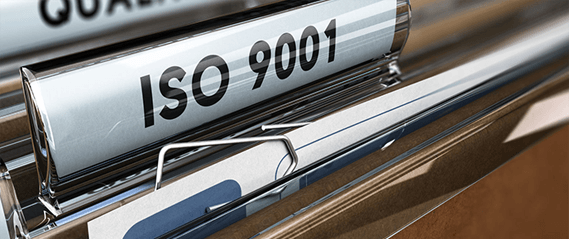 VIEW NOW
VIEW OUR ON-DEMAND WEBINAR:
Quality Management Best Practices: Moving Beyond Excel Spreadsheets
Why a BPA Solutions Digital QMS?

Improved Transparency
Quality management processes need to be transparent to members of the quality management team and all other stakeholders who rely on quality management data. BPA Solutions offers this transparency through a dashboard that contains intuitive visualizations and real-time quality management status updates.

Easy Reporting
Reporting with a fully-integrated digital quality management system is simple. When internal or external stakeholder requests a report, the quality management team has access to updated information that can quickly be shared. The health of the organization – and QMS as a process – can be checked as frequently as needed.

Scalability
Instead of creating new spreadsheets to an already messy workbook, you change the workflow within BPA. For example, if the organization expands and needs to meet a new quality standard, you can update your quality management workflow to reflect this and add additional automated reporting on top of existing reports.

Valuable Insights
Trend data, along with the ability to cluster common issues discovered during audits, gives quality management teams the opportunity to fix a process and eliminate the need for future corrective actions. Achieving this level of insight with Excel is only possible after multiple rounds of updates, from different team members, and after a long period of time. The integrated and shareable data capabilities of BPA offer instant insight into recurring quality management problems.

Context to Problems
BPA Solutions uses the power of SharePoint and Office 365 to develop a root-cause analysis workflow that incorporates the context and nuances of discovered problems with suggested resolutions. Because all the QMS data is shared, team members can easily contribute the information they discovered pertaining to certain problems. Emailing reminders, requesting employee meetings, and condensing multiple notes into isolated spreadsheets are eliminated.
Key features of BPA Quality Include:
Quality oversight: quality reviews, KPIs, corporate objectives/goals
Enterprise risk management
Automated workflows to ensure consistent quality and standards
Audit management for QHSE, risk or internal control
Incidents, non-conformance reporting (NCR), deviations, customer complaint management
Corrective action, preventive action (CAPA)
Customers and stakeholders management
Equipment maintenance and calibration
Compliance document management and document control
Ability to create custom modules without code!
Key features of No-Code Solution Builder:
Helps anyone create attractive & cost-effective solutions
30+ components to maximize user experience and productivity
Build fully-customized solutions for your company without code or IT
Key features of BPA CRM Include:
Lead nurturing management
Email management & email marketing
Social connector
Contact management
Opportunity management
Help desk management
Activity management
Stakeholder Relationship Management
Project management
Ability to create custom modules without code!
DOWNLOAD
eBOOK DOWNLOAD | BEST PRACTICES CHECKLIST
Get help selecting the right Quality Management System for your organization with this informative ebook.

BPA Solutions is a leading global provider of innovative business software solutions based on Microsoft SharePoint technologies. BPA delivers business solutions, web part bundles, mobile solutions and cloud services that empower organizations to build closer relationships with both internal and external stakeholders. BPA's SharePoint solutions includes the award-winning SharePoint CRM as well as Quality and Risk management. The BPA SharePoint web part bundles give developers a wide range of integrated web parts to accelerate development to create a unique user's experience with SharePoint.
BPA Quality is compliant with any standard, including ISO, OHSAS, CMMI, EFQM and others. The product is compliant with ISO 9001:2015. BPA can be configured to meet other specific regulatory standards such as FDA. Ask about our FDA 21 CFR 11 software validation service! The software can be adapted for any industry sector, such as aeronautics, construction, government, public administration, healthcare, manufacturing, etc. BPA is built on the #1 Microsoft SharePoint platform, delivering the best user experience and integration with Microsoft technologies.
COMPLIMENTARY CONSULTATION

Quality Management System
If you need help assessing your readiness, proving ROI, or implementing a Quality Management System, we can help. Contact General Networks for a complimentary consultation today.
FREE CONSULTATION
Schedule a complimentary consultation with our team of specialists and information technologists.