Office 365 encompasses familiar industry-standard Microsoft applications and bundles them neatly in subscription packages that fit your organization's needs. Office 365 harnesses the power of popular Microsoft applications, such as Word, PowerPoint, Excel, Outlook, Planner, OneDrive, and more to offer cross-platform tools that allow your organization to be more collaborative and productive – when and where you.
How Office 365 Benefits Your Organization:
Cross-Device Access: Businesses are given full control to access their email, calendar, and contacts from anywhere via their desktop and mobile devices. With Office 365, the world you have created through your business and the people essential to keep that world running smoothly always remain just a click away.
Work with Confidence and Security: Office 365 remains one of the most secure options for your business through features that protect you from spam and viruses. Microsoft is so confident in the Office 365 product that they offer a financially backed 99.9% uptime guarantee.
Work with Tools you Know: The cost of training employees (and even yourself) new programs can easily rival the cost of the program. However, Office 365 negates much of this otherwise inevitable training cost by using the tools that most of your team already knows.
Scaled Affordability: Office 365 remains one of the easiest options for businesses of any size with affordable plans based on the number of subscriptions you need and the features you want to be included. This makes Office 365 a scalable solution that grows with your organization.
Integrate Office 365 Into Your Workflow with General Networks
General Networks can help you make the move to Office 365 today. Our qualified team is excited and ready to help you enjoy all the benefits Office 365 has to offer. From setting up your email and user data to helping you create custom hosted SharePoint sites and aiding you in managing your hosted environment, General Networks is ready to help you succeed.
Eliminate Email Downtime: As one of the epicenters of customer communication, our clients rely on Office 365 to eliminate costly downtime within their email systems. By offering premium stability at a sensible operational cost, any business can grow with the help of Office 365.
Server Saver: Implementing Office 365 allows you to avoid those dreaded discussions about servers. Office 365 completely alleviates the burden of managing servers, backing up your data, planning for server outages in a disaster, planning to upgrade servers, paying for server licensing, and everything else related to servers.
Access Data Anywhere: Organizations with Office 365 can rest assured that all their important data, projects, and collaborations will be available to them anywhere they need it.
Productivity in Overdrive: Combined with the power and versatility of Office 365, General Networks can elevate your business by giving it the power to do more every day.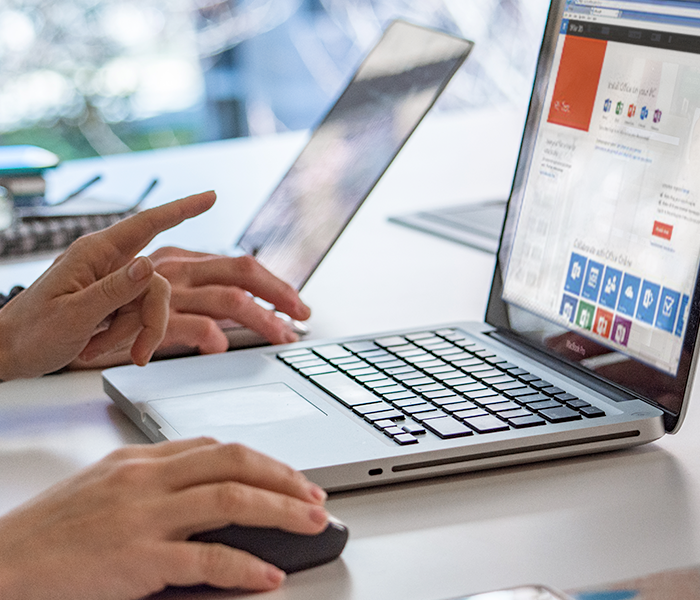 CONTACT US
Harness the Power of Office 365
Contact us today to discuss how Office 365 can help you harness the true productive power of your business.
FREE CONSULTATION
Schedule a complimentary consultation with our team of specialists and information technologists.