Word-Tech's DocMinder (document reminder system) is a cost effective, affordable and user-friendly software document management system that marries your documents to your existing e-mail system. In seconds a future tickler is attached to a document. On the correct day it is emailed with the document attached to the right person for action and audit reports to prove proper handling. By simply right clicking on a document, you can bring up a list of events associated to that document.
Benefits and features of DocMinder include:
Reduces costs and risks from missing critical dates, not following up with correct forms or following the correct steps
Automatically e-mails to alert responsible parties or departments of upcoming events
Allows for supervisors to be alerted of upcoming reminders as well
Fulfill Sarbanes Oxley compliance re: periodic document reviews
Reduce risk of picking the wrong version of the document when critical dates come due
Integrates with your document management system and most popular e-mail systems
Creates reports on pending events/activities with proper documents by individual, department, etc.
Reduces issues from personnel turnover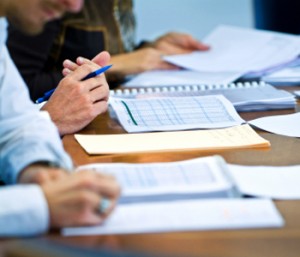 DocMinder can be used for:
Contracts with renewal dates, milestones, etc.
Litigation dates and/or tasks to track
Periodic document review (i.e. Sarbanes Oxley)
Maintenance and/or warranty review
Human Resources updates (employee reviews, benefit reminders)
Lease and Real Estate transactions
Insurance policy management
Claims management
Patent and copyright management
Correspondence management
If it is easy, it is more likely that users will enter proper information.
Other Business Process Management (BPM) & Workflow Solutions
FREE CONSULTATION
Schedule a complimentary consultation with our team of specialists and information technologists.