We believe we have a great team here at General Networks, but don't just take our word for it; view the testimonials page and see what some of our clients have to say about us too. Our team consists of professionals from a wide variety of backgrounds with one goal in common: to deliver the best content management and infrastructure solutions for our clients. Meet our team below.
---
Executive Team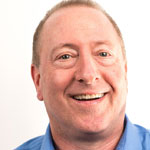 Herb Meyerowitz
Director of Technical Services
Herb has worked for General Networks for over 21 years where he is the Director of Technical Services. Herb has attained technical certifications from HP, Microsoft, Citrix, Cisco and many others. Herd continually grows and enhances the services provided by the Technical Service group. Technical Services is a group of engineers tasked with keeping our clients networks secure and running smoothly. They also provide outsource IT services, disaster recovery/business continuity, migration/upgrade services, network audits and consulting services. Most recently they have worked on the development and marketing of the GenCare program.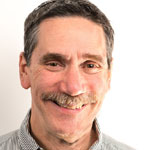 David Horwatt
Vice President of Professional Services
David Horwatt has 30 years of experience developing professional services for the delivery of IT solutions. He joined General Networks in 1992 and with Todd Withers, built the professional services group that has averaged 20% year-over-year growth for the past 22 years. David has responsibility for strategy, sales, partnering, and revenue. His focus is on building long-term relationships with our clients, adding value to our client's organizations, and developing our staff and capabilities.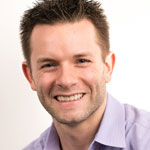 Owen Runnals
Director of Professional Services
Owen Runnals has a unique background consisting of sales and development. He has been with General Networks since early 2010 and has extensive experience as a Microsoft Certified Software Developer in SharePoint. His understanding of the business value of ECM and department level systems has assisted clients in achieving a maximum return on their investment.
As the Director of Professional Services, Owen enables the Practice Managers to strengthen their workforce through consultant development programs as well as assist them in growing their practice through concerted marketing efforts, vendor partnerships and strategic alliances.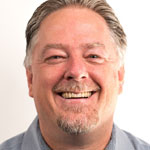 Todd Withers
President
Todd Withers is an accomplished software architect, developer, and project lead with 27 years of experience building business solutions for major California public and private sector clients. He joined General Networks in 1992 and was promoted to President in 2008. Todd is responsible for directing the development and execution of overall strategy, quality of service, and growth. In an employee-owned (ESOP) company with an embedded entrepreneurial culture, Todd and the executive team focus on building a consulting organization that values the sustainment of long-term customer and vendor relationships, strong ethical principles, and delivery excellence.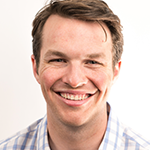 Jeff Baker
VP of Technical Services Sales
Jeff Baker joined General Networks in 2014 and is a second-generation General Network's salesman. He followed in his father's footsteps, who spent 25 years with General Networks.  With a primary focus on Microsoft technologies, Jeff has been working in IT since 2012. He became the VP of Technical Services Sales in 2019.  In his current role, he works with clients on helpdesk support, security, and IT infrastructure special projects. In his free time, Jeff loves biking and reading.
Practice Managers
The practice managers are a team of expert consultants who manage, plan, develop, integrate, deploy, train and support a family of document imaging, records and workflow applications from more than a dozen software companies, including Open Text and SharePoint.
Taha Khodr
ECM Practice Manager
Taha has been with General Networks since 1999. He manages the ECM Practice which encompasses the Open Text Enterprise Content Management (ECM) suite, eDOCS DM, M-Files, DocuSign, OpenText Media Manager and Kofax Capture. He also works in the field, consulting directly for our growing list of clients and implementing solutions in Document Management, Records Management, Business Process Management, Imaging, integration with various line-of-business applications and custom application development. Before General Networks, Taha worked for 9 years in a software development company. He is an advocate of the end user and believes strongly in involving end users in the process of building the right solution for them. Taha is certified in Open Text eDOCS DM and Kofax Capture.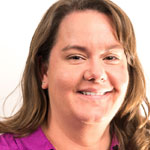 Ingrid Camill
SharePoint Practice Manager
Ingrid started with General Networks in 2005 and manages the SharePoint practice while designing and implementing SharePoint based content management, collaboration and line-of business systems for our clients. The SharePoint Practice also includes many 3rd Party offerings from companies like K2, Nintex, and Metalogix. She is a Microsoft certified SharePoint Administrator with a background in solution architecture and user interface design. She is a graduate of Carnegie Mellon University's School of Design with over 14 years experience in the IT industry.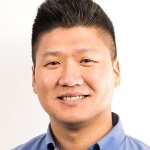 Steve Hong
Data Analytics Practice Manager
Steve has over 14 years of experience in IT including designing and implementing highly customized content management solutions, leading projects and managing IT teams. He has been with General Networks since 2005 and currently manages the support and development services for our largest client, a worldwide entertainment leader. Steve takes a partnership approach, keeping the client's best interests at heart and providing strategic consulting on major initiatives. This approach has led to continued growth in existing and new services at this client as well as a foundation for the development of new service offerings companywide.
FREE CONSULTATION
Schedule a complimentary consultation with our team of specialists and information technologists.