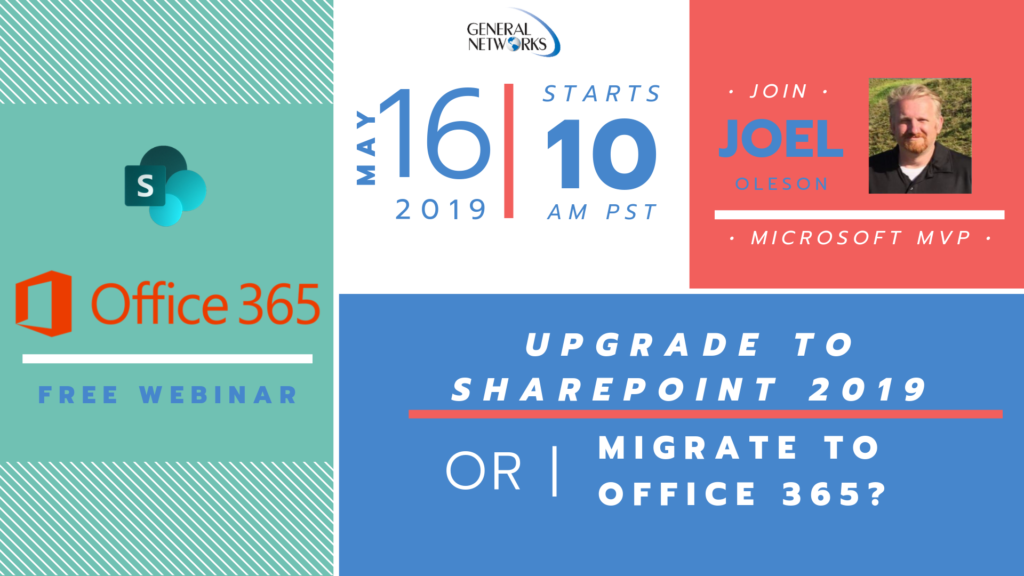 Upgrade to SharePoint 2019 or Migrate to Office 365?
Decisions, decisions, decisions! You're not alone if you're running SharePoint 2010, 2013, 2016 and wondering… Is it time to upgrade to 2019 or should I take the plunge and migrate to Office 365. In this session we'll dive into the decision matrix of the benefits of both SharePoint 2019 and Office 365 SharePoint Online. First we'll cover the benefits of both, then help you understand the key differences and help you better understand the business value. The session will focus on user experience, technical features, and business value with the goal of helping customers be able to make a clear distinction or decision between one or the other or both… looking at hybrid SharePoint 2019 and Office 365.
This session will address the following questions:
Why Upgrade to SharePoint 2019?
Why Migrate to Office 365 SharePoint Online?
Why Consider Hybrid SharePoint 2019 and SharePoint Online
FREE CONSULTATION
Schedule a complimentary consultation with our team of specialists and information technologists.